Open 5pm - 9am 7 Days a week
Bristol Booze is Bristol's late night alcohol delivery service. We are dedicated to giving you late night access to alcohol and tobacco products, Beer's, Cider's, wine's, spirit's and more delivered direct to you in 45 minutes

We aim to get your order out to you within 45 minutes, during busy times this may be a little longer. We will call you on our way to your address.
Customer Support.
We hope you have a great time using Bristol Booze and would like to thank you for choosing to shop with Bristol's late night alcohol delivery service! If you require any help with your order you can use our live chat feature by clicking the icon in the bottom right corner of your screen.

For all other enquiries we can be reached by email at info@bristolbooze.co.uk
We Deliver to
the following postcode areas.
BS1, BS2, BS3, BS4, BS5, BS6, BS7, BS8, BS9, BS10, BS11, BS13, BS14, BS15, BS16, BS20, BS21, BS30, BS31, BS40, BS41, BA1 & BA2
Drivers are unable to leave their vehicles during this time.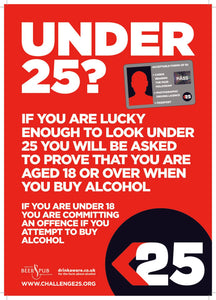 NO ID NO SALE!
It is Illegal to sell alcohol & tobacco products to anyone under the age of 18
We reserve the right to refuse sale to anyone we suspect of being under the age of 18 who fails to produce a valid proof of age (Valid passport, Driving licence or "PASS" CitizenCard)
It's not personal, It's the law!
drinkaware.co.uk